Stephen Preston and Mike Brown at the Boldon, Tyne and Wear, offices of Total Resources (UK) Ltd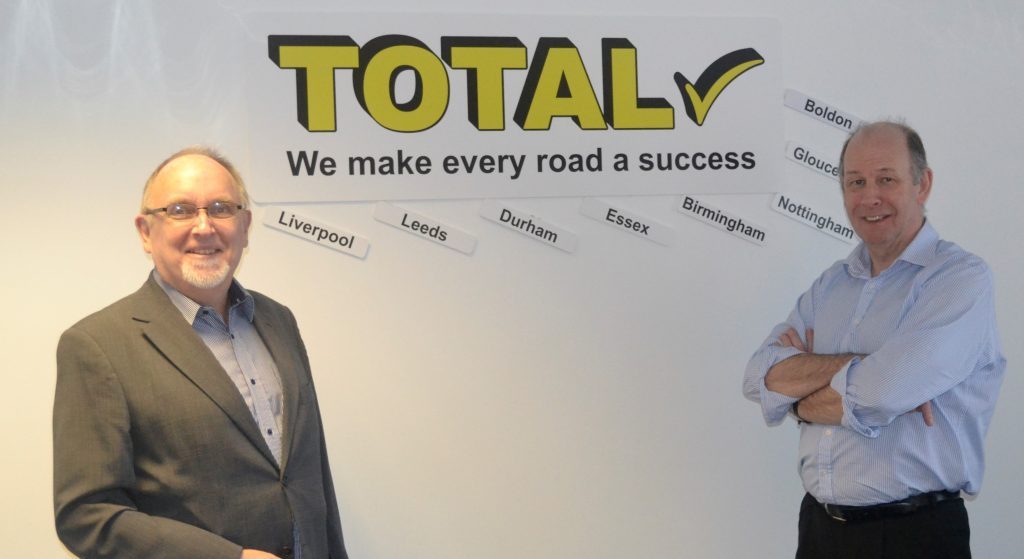 Software and database development business, SP Data Services, have successfully completed their latest project, developing a centralised IT system for a local traffic management company.
The South Tyneside based firm, established in 2019 by Managing Director Stephen Preston, provides consultancy and software development assistance to businesses across the UK.  With their innovative, time-saving and cost-effective database solutions, they ensure companies are maximising their business systems and processes.
Their client, Total Resources UK, also based in South Tyneside, have multiple sites across the UK providing temporary traffic management systems, signage and traffic management consultancy.  With a workforce of 125 employees, the company approached SP Data Services with a requirement to create a centralised IT system to help streamline their invoicing processes and avoid duplication of data entry.
Mike Brown, Financial Director at Total Resources UK, said, "We were keen to work with a local company on this project to ensure we had a person who we could call upon at short notice and not simply a remote service.  With multiple depots in the business, we required an invoicing system which all of our employees could easily access and utilise, and I'm delighted with the results."
Working on the project throughout the Covid-19 pandemic was particularly challenging, however with the flexibility and adaptability of both businesses, the system was successfully launched in December.
Managing Director of SP Data Services, Stephen Preston, commented, "We were delighted to assist Total Resources UK with their invoice database requirements, with multiple sites, a requirement for various levels of access for certain users and the requirement to have the system integrate with their existing accounting software, it was essential all parts of the project were compatible and completed as soon as possible to maximise efficiencies for our client.
Many businesses find using spreadsheets and older databases are time-consuming due to manual processing, these are also open to problems caused by inputting errors.  With over 40 years of experience within the IT software sector, we can produce systems which ensure businesses are efficient and cost-effective.
It was a delight for SP Data Services to work on this project and create such efficiencies for a local South Tyneside based business."
For more information on the services which Total Resources UK can offer and view their website please visit: www.totalresourcesukltd.co.uk